Padmount Switchgear Solution
Overview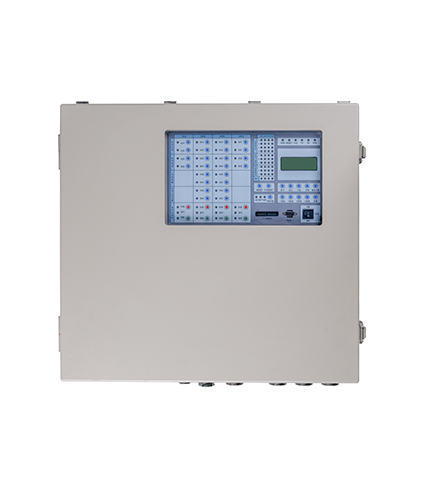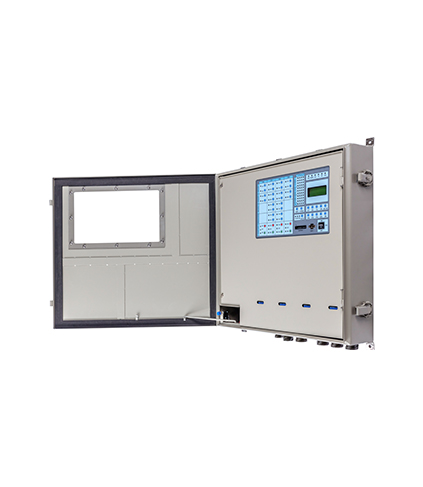 The BR-10PMCB control is installed in combination with four-way or three-way padmount fault interrupter with one or more protected way on the MV underground distribution lines. It is an integrated control that performs various functions such as measuring and calculating the electrical quantities, detecting faults and protecting each protected way, status monitoring of connected devices, communications, and battery management.
It is mounted on the front door of the enclosure for outdoor installation to lower the height of the padmount fault interrupter.
It provides a variety of configurations to cope with a wide range of padmount fault interrupter configurations.
Key Features
01

Possible to cope with the configuration of various combinations of load break switches and circuit breakers.

02

Fault detection on each circuit connected to the switched ways.

03

Line protection and fault detection on each circuit connected to the protected ways.

04

44 types of Built-in TCC curves : IEC and IEEE curves, ES and N curves for KEPCO, and traditional recloser curves .

05

Real-time status monitoring of lines and connected devices, and measurement and calculation of electrical quantities of each way.

06

Remote status monitoring and control using DNP3 over serial-based communication.

07

Record various events and fault waveforms.

08

Operating program for setting and verifying parameters, checking status and event history, and downloading F/W.

09

IP54 rated ingress protection and wall-mounted structure.

10

Built-in capacitor banks and drive modules for magnetic actuator to operate circuit breakers.
Applications
Used as an integrated control for remote or local operation of all load break switches and circuit breakers built into the padmount fault interrupter.
Used as a control for padmount fault interrupter to simultaneously perform line protection and protection operation on the circuit connected to each way.
Benefits
Improve wiring simplicity and usability by being able to operate all functions built into the padmount fault interrupter through one control.
Minimize outage sections and duration by realizing fast and reliable FDIR through line fault detection and line protection, and remote operation.
Related Products
SF6 gas insulated Padmount fault interrupter.
Solid dielectric Padmount fault interrupter.
Tester for the BR-10PMCB control.
Live line indicator

BH SYSTEM249-14, Soltaesangdu-gil, Hyangnam-eup, Hwaseong-si, Gyeonggi-do, KOREA
82-31-689-3211
info@bh-system.com