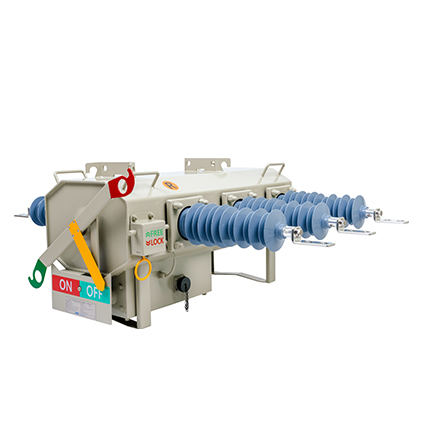 BR10-PS series SF6 insulated LBS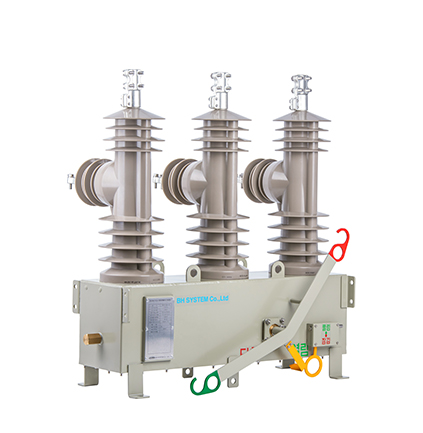 BR10-SPS series solid dielectric LBS
The BR10-PS/SPS series polemount load break switches are installed on MV overhead distribution lines. They are divided into SF6 gas insulated and solid dielectric types depending on the insulating medium, and motorized and manually operated types according to the operation method.
The motorized load break switches have built-in voltage and current sensors as standard to monitor the status of distribution lines and detect line faults.
They guarantee constant operating time and stable opening and closing operations regardless of the operator or method of operation by adopting the spring toggle mechanism.
Applications
Used as a load break switch for line fault detection and remote operation in combination with controls with built-in communication functions so that they can be integrated into distribution automation system.
Used as a sectionalizer to isolate faulty sections from the system by detecting the operation of upstream protective devices such as reclosers.
Used as a load break switch for load shedding to maintain power quality of customers or distribution lines.
Used as a load break switch for backfeeding on open loop networks or radial distribution networks with multiple normally open points.

Related Products
BR-10 series control for polemount load break switch.
CT open protection & voltage divider boards for polemount load break switch.